FreedomZone Hero Yearly Membership
GREEN PATH VETERANS FARM
Assisting our returning heroes in transitioning to an abundant civilian life.
Green Path Veterans Farm is a certified organic farm shared with Easter Seals Southwest Florida.
The Farm includes a new permaculture food forest—a dynamic, biodiverse ecosystem whose edible land-scape will provide fresh fruit and greens to VIP Academy students at Easter Seals, veterans and local chefs, and serves as an outdoor learning and gathering space.
ABOUT
Assisting our returning heroes in transitioning to an abundant civilian life.
At Green Path Veterans Farm, our mission is to provide cooperative vocational training to veterans in agriculture, landscaping and entrepreneurial skills as they transition back to civilian life.
Service We Offer:
EDIBLE LANDSCAPING INTERNSHIPS: Veterans are hired in a work/study program in ecological design of farm and landscape. Interns have formal instruction on every week and receive certification from Florida Nursery Growers and Landscape Association (FNGLA) while also renovating clients' landscapes and learning the business.
BOOT CAMP GARDENING COURSE: FREE to Veterans. Quick and dirty classes. Learn to grow an ecological yard and edible garden in our Florida environment. $10 to non-vets.
FARM TOURS & LUNCH: Bring your group out for a farm tour and meet our veterans followed by a farm fresh lunch of unique recipes from the farm prepared and served by our veterans.
VET REC: Come hang out with your fellow veterans and relax. One Saturday a month, ac vi es vary from playing basketball, frisbee golf, draw and paint, yoga, and then harvest, prepare and share a farm lunch together.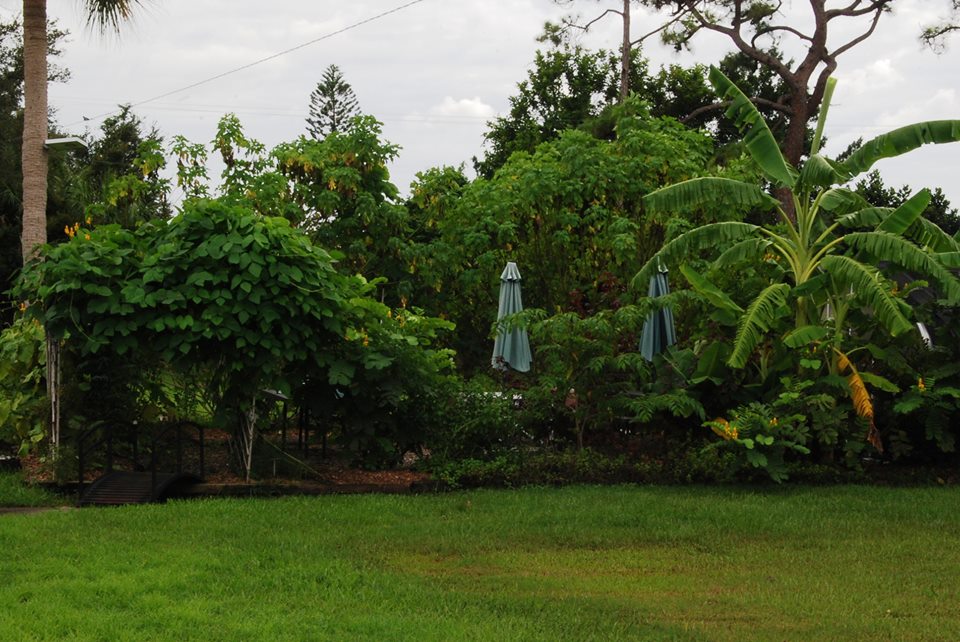 Monday
11:00 am - 9:00 pm
Tuesday
11:00 am - 9:00 pm
Wednesday
11:00 am - 9:00 pm
Thursday
11:00 am - 9:00 pm
Friday
11:00 am - 9:00 pm
Saturday
11:00 am - 9:00 pm
Sunday
11:00 am - 8:00 pm